Auction House Manager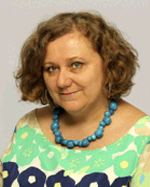 php /* if small window, then put search bar as a fixed menu on bottom. Otherwise, put it right under the TM picture */ ?>
Upcoming Auction House Group Auctions

Ends:

Wed Jan 23, 8:00 PM
Consignment Group Auctions
In the Greater Toronto Area, Transition Squad
®
has a 6,000+ sq. ft. physical location that operates as an Auction House (previously Consignment Store) and a warehouse to handle pickups that are not possible from our seller clients' homes.
If you live in a condominium or apartment, an estate sale or auction is often not allowed.
If you have a quick closing, you may not have the time to have an auction from your home.
If you want a discreet and confidential way to sell your belongings without having strangers come into your home.
If you have a storage locker, you won't be able to effectively sell your things from the locker.
If you are throwing away sellable items that are in good condition, lets try to get you some cash for them to offset junk removal costs and filling up landfills.
In all of these cases, you can use our space to conduct your auction and the pickup of items that are won.
As well, if you don't have enough items to do a dedicated auction of your own and you don't want the hassle of selling them yourself, you can bring your items (or we can arrange pickup) to our Auction House to be part of our Consignment Group Auctions. We will group your items with other clients' items and auction them from our premises on a consignment basis.