With the aging demographics of parents and busy lifestyles of caregivers and kids, the senior downsizing industry is the niche to be in for the next several decades. Don't take our word for it. See the Statistics tab below.
We offer two types of programs for those interested in conducting their own auctions using our platform: Become a Dealer or a Franchisee.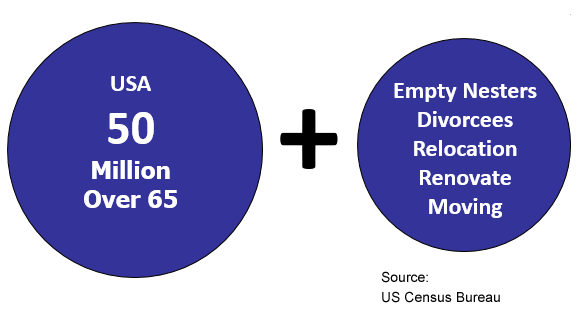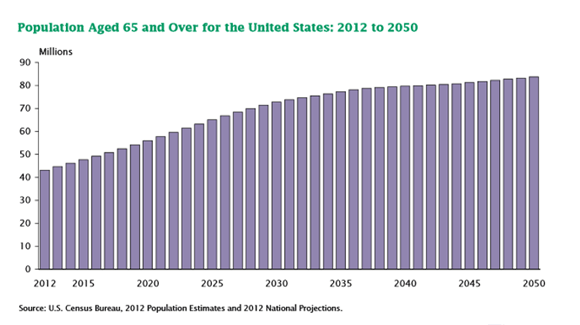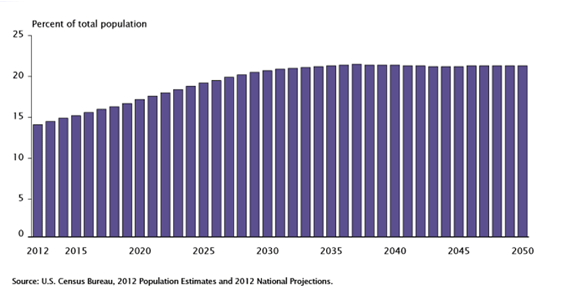 Legally it is called a franchise however philosophically it is a partnership. Most downsizing businesses are mom and pop shops. They start as a labor of love for helping people but in order to really grow to a point where the business generates a decent full time income for the owners, you need infrastructure, resources, staffing, technology, marketing and more. It's really hard when you're the one doing the work as well as the sales as well as the marketing as well as everything else. One month you have no work and so have time to pound the pavement. The next month, you reap the rewards but are too busy working to do more selling so next month, you again have little income. And in many cases, those that love doing the work don't love selling so they don't get as many opportunities as they could.

To create a thriving lucrative business in this sector, one cannot do it alone. It requires a team of people with a variety of skills to work together and keep business flowing. With our partnership philosophy, you focus on local business development, building rapport with clients and project execution while we take care of the rest.

While we have competitors that typically offer bits and pieces of what we do, we are one of the few companies that has been successful at building a totally turnkey solution in the senior downsizing space. This means that you, as a Franchisee, will have a lot more to offer your clients both in value and services. This helps you close more deals without really selling.

With a traditional franchise, you pay upfront fees and ongoing royalties. You license the system and get some support, but building the business is really up to you. With Transition Squad®'s partnership philosophy, we are in it together to build your territory. We provide you with much of the back office services like building custom web pages for each sale, vendor procurement, credit card processing, marketing, business development automation and much more, so you can focus on meeting with customers and executing the work. While you still have to network and promote your business, we are also heavily involved with the marketing and lead generation. We even share the costs of advertising in your territory.

We believe that a Franchisee-Franchisor relationship is like a marriage. You don't want to get into it only to find that you are incompatible with each other after the honeymoon is over. This is why we believe in the "try before you buy" approach. Initially, you purchase an extensive training program which shows you how we do things and how we built our business. After successfully completing the program, if we both decide we are a good fit for each other, you may purchase a franchise with an exclusive territory surrounding where you live. Once the territory is spoken for, we no longer train people in your territory.

We don't like negative surprises and neither do you. That's why we have implemented a very simple 70% (you) - 30% (us) profit share model and we both kick in to an area Ad Fund dedicated to you.

We want our Franchisees to make money, lots of it, and to grow their business as big as they can. So we are committed to having only one Franchisee in each territory and leaving adjacent territories open initially. We don't want to saturate the market or it will dilute the revenue potential, especially as you are building your territory. Only if there is adequate volume to support the existing Franchisee, will we add another Franchisee in an adjacent territory.

Franchisees can operate from a home based office to give them flexibility and independence, plus tax benefits and extremely low overhead costs. In addition, most expenses are variable costs so you can build your business as projects come in.
To make any business successful, one has to work smart and then hard. We're looking for enterprising hard workers to be our partners in their local market. We want people that want to run their own show, build and grow a real business, be pillars of local society and help people.
Seniors and their families will be entrusting you with their own personal effects, many of which will have sentimental value. They may call Transition Squad® because they see a benefit in our value proposition, but they will sign up because they trust, like and build a connection with YOU and believe that you will treat their precious items with the same care and attention as if they were yours. Therefore, it is very important that you are genuinely and sincerely interested in wanting to help the client.
This role also requires an organized, resourceful, project management type of person with excellent attention to detail, the ability to juggle multiple clients at the same time and excellent written and oral communication skills. You must be flexible with your time to meet client needs.
While you don't need to be a "tech geek" to run a Transition Squad® franchise, you should be comfortable with computers and basic programs like Excel, Word, databases and browsers on a Windows platform.

We are pleased to announce that we will soon be offering franchise opportunities in Florida and other non-registration states. If you would like to receive franchise information and details of the opportunities, please send your contact information to [email protected] and we will include you in our updates.

| | | |
| --- | --- | --- |
| Item | Cost | Includes |
| Training Bootcamp | $5,000 | This is independent of purchasing a franchise and allows you to "look under the hood before buying the whole car". There will be intensive training at Head Office for approximately one week plus training at your location for your first project by Head Office trainers. You cover your travel and accomodation costs and we will cover ours when we come to your location for your first project. |
| Franchise Fees | $25,000 | Financing options are available. |
| Startup Kit | Typically up to $3,000 | Tools of the trade including signs, shirts, supplies, folding tables, clothing racks, computer, camera and other necessities, as required. |
| Startup Marketing | $5,000 - $10,000 | Together with your networking, this will get the word out about your new business quickly. We will help with marketing your launch. |
| Working Capital | $____ | You need to have enough working capital to carry you throughout training and until you start generating business. |
| Setup Costs | $____ | Like any business, you will have costs to set up the business entity, insurance, legal and accounting fees, etc. |
You should have enough working capital to carry you financially through the training period and typically up to three to six months thereafter. Transition Squad® is a very low overhead business with mostly variable operating costs so your initial working capital requirements need not be that high.
Like any business, franchise or not, the major expenses you incur will be the startup costs, in this case franchise fees. These can be funded from your personal savings, loans from your bank, or there may be government incentives in your area. Transition Squad® is in the process of setting up connections with lenders to help finance franchise fees for those with approved credit.

Phone meeting to start to get to know each other
Submit an application if we both feel there is a good fit
More live/phone/video meeting to ensure this is right for you
Speak to existing Franchisees
Shadow existing Franchisees on live projects where possible
Training Bootcamp
Business setup and Startup Marketing
Run Your Own Show
This information is not intended as an offer to sell, or the solicitation of an offer to buy, a franchise. It is for information purposes only. Currently, the following states regulate the offer and sale of franchises:California, Hawaii, Illinois, Indiana, Maryland, Michigan, Minnesota, New York, North Dakota, Oregon, Rhode Island, South Dakota, Virginia, Washington, and Wisconsin. If you are a resident of or want to locate a franchise in one of these states, we will not offer you a franchise unless and until we have complied with applicable pre-sale registration and disclosure requirements in your state. Franchise offerings are made by Franchise Disclosure Document only.
We are pleased to announce that we will soon be offering a limited number of franchise opportunities in Florida. If you would like to receive franchise information and details of the opportunities, please send your contact information to [email protected] and we will include you in our updates.