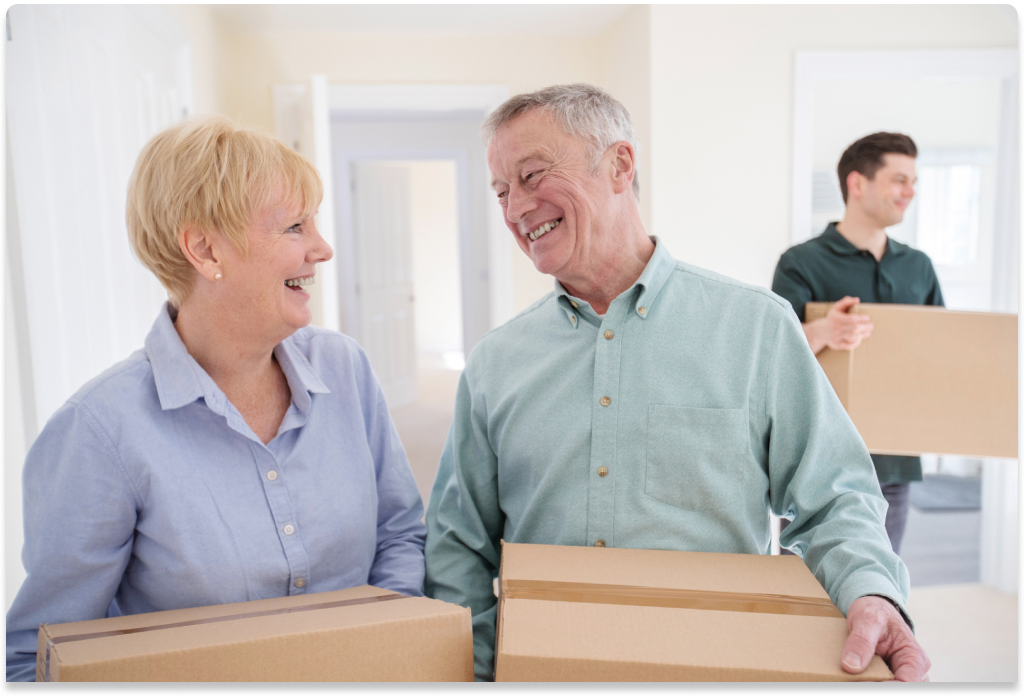 If you love:
the idea of saying goodbye to your current job, running your own business and being in control of your own destiny,
the satisfaction of helping people, especially seniors and their families, in their time of need,
the freedom and flexibility that comes from owning a home based business,
the prospect of reaping what you sow,
the thrill of estate sales and second hand shopping,
the promoting of repurposing and saving our landfills, and
the thought of being in business for yourself but not by yourself,
then a Transition Squad® franchise may be just what the doctor ordered.
With the aging demographics of parents and busy lifestyles of caregivers and kids, the senior downsizing industry is the niche to be in for the next several decades. Don't take our word for it. See the Statistics tab below.
Since 2005, we've built a successful senior downsizing and online auction business in our market. Now, we want to help you do it in yours.
If you love:
the idea of saying goodbye to your current job, running your own business and being in control of your own destiny,
the satisfaction of helping people, especially seniors and their families, in their time of need,
the freedom and flexibility that comes from owning a home based business,
the prospect of reaping what you sow,
the thrill of estate sales and second hand shopping,
the promoting of repurposing and saving our landfills, and
the thought of being in business for yourself but not by yourself,
then a Transition Squad® franchise may be just what the doctor ordered.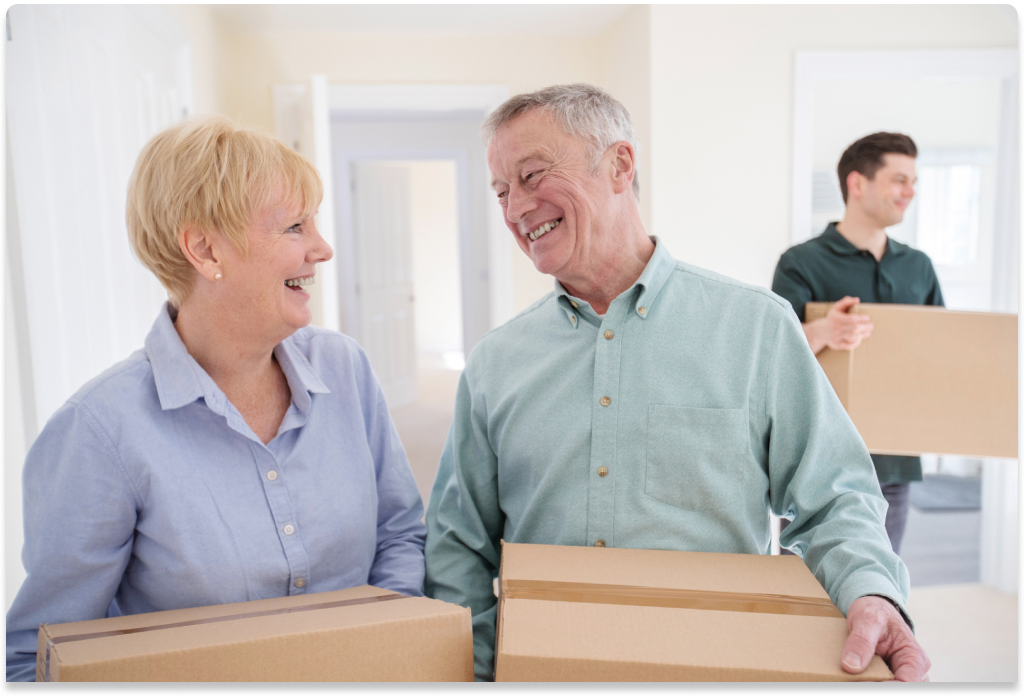 With the aging demographics of parents and busy lifestyles of caregivers and kids, the senior downsizing industry is the niche to be in for the next several decades. Don't take our word for it. See the Statistics tab below.
Since 2005, we've built a successful senior downsizing and online auction business in our market. Now, we want to help you do it in yours.
It all started back in 2005. At first, before we became Transition Squad®, we started as a service to help people sell homes privately. Our first client had a mother who had dementia. It was really a Transition Squad® type client, but we weren't doing that at the time. Our founder had gone through his own dad's transition and saw the pain that many of his friends were also starting to go through as they had reached that age where parents were getting older. That's when the light bulb went off and he realized that there was a much bigger, more satisfying need in helping people at such a time rather than trying to help people save some commission on their home sale. So he decided to pivot the business' direction to a senior downsizing company.
Without much experience in that line of work, the first few projects helped clients with organizing, packing and move management. However, the biggest challenge clients were asking about was "what do I do with all my stuff?"
After scratching our heads wondering how other companies handled this (back then, there weren't many companies to compare to), our research determined that the few companies doing this were simply packing everything up and shipping it to auction houses. So that's what we did for the first few clients, after all, why re-invent the wheel - or so we thought.
We then found out that in most cases, buyers at these auctions were paying pennies on the dollar from which the auction house was taking their cut. The auction houses had difficulty selling big items so they were disposed of, the cost charged against the seller's proceeds. From the few projects we did like this, our clients got back approximately $20 for their whole houseful of memories, which didn't even cover our charges to pack up or ship. Ridiculous! "Surely we could find a better way!"
---
So we set out to design a process which would take away the burden, find a good home for our clients' belongings and also maximize their net proceeds. We were determined, however, not to be a liquidator like many other companies in this space were.
---
The most inefficient and expensive parts of the process were the packing and shipping. We realized that it would be much more efficient and cost effective to bring the buyers to the items rather than sending the items to the buyers. So we decided to start holding estate sales right from our clients' homes. There would be no packing or shipping costs as buyers would take their purchases with them. Our seller clients would get immediate cash which could be used to cover the costs of disposing of anything that was not sold.
Our first estate sale in Scarborough was packed with buyers. Our client had come home from Spain to handle his mother's affairs. He couldn't stay long so he just gave us his keys and we handled everything from selling the contents to managing repairs to the home before putting it on the market for sale. We put up signs in the neighborhood and posted pictures of what we would be selling on our website. We sold well over half of everything in the home and generated more than enough to cover removal of the rest. Our client was thrilled.
Our estate sales became very popular in the second hand buyer community. We always had people lined up from the middle of the night, sometimes even sleep in their cars outside overnight, just to be the first ones allowed in and grab the best stuff.
However, after every estate sale, there were still some nice things remaining that had good value. So we built an online auction feature on our website to sell any leftover items. After each estate sale we would run around the home and take photos of what was left. We lowered the price and posted the items on our new auction page.
Over the years, our estate sales followed by online auctions became an even more effective and popular tool. Depending on what was for sale, we would have anywhere from 500 to 2000 people go through a home on a weekend morning and afternoon. We typically cleared out 50, 60, even 70% of the home during the physical estate sale and then another 10, 20, 30% with the auction, thus leaving very little to be cleared out, which meant huge cost savings for our clients. In most cases, our clients were receiving more from the sales than the cost of removal so they were in a positive position without having to do any work.
Then one day we got a call from a client living in a high-rise condominium. The board refused to let us hold an estate sale there. They didn't want strangers in the building and the logistics for parking would have been a nightmare. However, they did allow us to conduct an online auction with only the winners coming to pick up their items.
We were quite concerned because we had never done an auction only event. We relied on holding the estate sale first to clear out most of the items, albeit at negotiated prices but still at far more than the pennies on the dollar the auction houses in our previous research were generating. However, we priced everything the same way as we would for an estate sale and crossed our fingers.
During our estate sales, if we priced something at $5, buyers would often offer us 50 cents and we would haggle to somewhere inbetween. But with our auctions, much to our suprise and delight, the prices on most items started to climb rapidly. We quickly realized what was happening. At an estate sale, the early birds took the most desirable items at the best prices. Once taken, there was no opportunity for others to buy them for even more. As well, the estate sale was limited in both time and reach as only buyers who could make it there could purchase. However, with an online auction, it was a competitive bidding environment that spanned a week or more and anyone could bid from anywhere and only the winners needed to come pick up during the designated pickup window.
The condo was our first online auction event and we never looked back. Going forward, every event was an online auction first and for anything left over, we held a mini estate sale to sell even more.
Our business grew rapidly over the next several years. Then COVID hit! Online shopping became the craze. Our business was considered an essential service as people still needed to move and sell their contents. We grew busier each month and bidding activity went through the roof.
COVID proved to us that that our business model will thrive during good times and bad. It also allowed us to streamline all of our operations to create something very efficient, repeatable, scalable and profitable. There is ample supply of products to sell and clients needing our services in every market. Our vision is to expand our model throughout North America and to recruit and coach others who wish to join us on our journey.

Transition Squad® helps seniors downsize and works with families settling an estate. We offer a menu of services, which provides for multiple revenue streams, from organizing, to conducting online auctions and estate sales for the contents of clients' homes, to clearing out of the premises of unsold items, to donation management, to moving management. Our core specialty is helping people sell their contents through our own proprietary online auction platform and process.
We find clients from SEO, referrals from realtors, probate lawyers, advertising, networking and exposure in neighborhoods where we are running auctions.
Head Office typically handles incoming inquiries, qualifies the customer and then forwards their contact information to the local franchisee to meet, build rapport and close the deal.
The Franchisee and their roster of freelance helpers assist clients with pulling everything out of the cupboards, taking photos, posting them online, generating basic descriptions, setting starting bids, posting auction items on various classifieds sites and managing the pickup and estate sale after the auction is over.
Head Office conducts the auction, marketing to our buyer database and credit card processing.
The client pays a seller's commission for items sold through auction, plus fees for the onsite work managed by the Franchisee including upfront organizing, auction related work (photography, descriptions and managing pickup), clearout of unsold items, donation management and move management.
Franchisees also conduct auctions of consigned and purchased items for resale.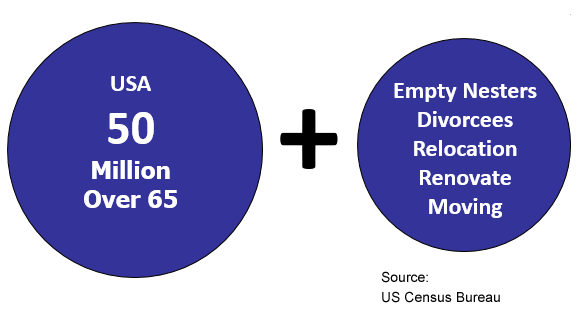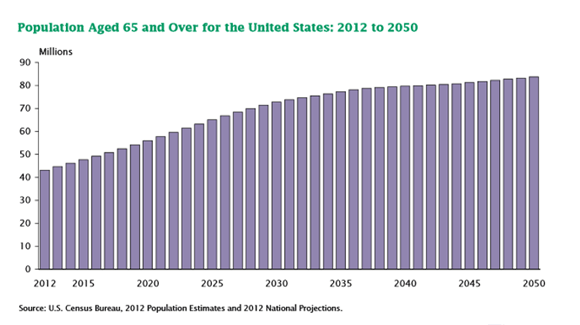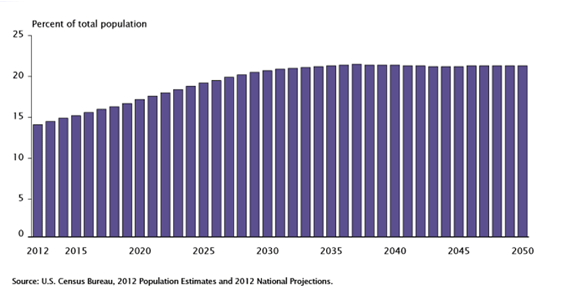 It's not just about making money or selling something. It's about helping people at a very difficult time in their lives. It's about finding a good home for their contents. It's about repurposing household effects instead of adding them to our landfills. It's about solving a big problem and making people's lives easier. So it's good for the environment, it's good for the community and it's good for your soul.

Legally it is called a franchise however philosophically it is a partnership. Most downsizing businesses are mom and pop shops. They start as a labor of love for helping people but in order to really grow to a point where the business generates a decent full time income for the owners, you need infrastructure, resources, staffing, technology, marketing and more. It's really hard when you're the one doing the work as well as the sales as well as the marketing as well as everything else. One month you have no work and so have time to pound the pavement. The next month, you reap the rewards but are too busy working to do more selling so next month, you again have little income. And in many cases, those that love doing the work don't love selling so they don't get as many opportunities as they could.

To create a thriving lucrative business in this sector, one cannot do it alone. It requires a team of people with a variety of skills to work together and keep business flowing. With our partnership philosophy, you focus on the local aspects of the business, building rapport with clients and project execution while we take care of the rest.

While we have competitors that typically offer bits and pieces of what we do, we are one of the few companies that have been successful at building a totally turnkey solution in the senior downsizing space. This means that you, as a Franchisee, will have a lot more to offer your clients both in value and services. This helps you close more deals without really selling and provides multiple revenue streams.

With a traditional franchise, you pay upfront fees and ongoing royalties. You license the system and get some support, but building the business is really up to you. With Transition Squad®'s partnership philosophy, we are in it together to build your territory. We provide you with much of the back office services like building custom web pages for each sale, vendor procurement, credit card processing, marketing, business development automation and much more, so you can focus on meeting with customers and executing the work. While you still have to network and promote your business, we are also heavily involved with the marketing and lead generation.

We're multiple franchise concepts in one. The Transition Squad® model provides a menu of services which are bundled together based on the needs of each individual client - from organizing to online auctions to estate sales to clearout/junk removal to donation management to moving services, even consignment - designed so efficiently that each service can be a tremendous revenue stream on its own. But in any combination, it packs a powerhouse punch that helps you close far more deals.

We help qualify the customer so you can focus on local initiatives. When calls come in, we initially review the needs of each client, go over the programs and help them understand the benefits of our solution. We then forward their information to you to follow up and set up a meeting. By the time you get there, they are often far along the path to signing up. They just need that local reinforcement that you'll take good care of them and their precious belongings in order to sign up.

Franchisees can operate from a home based office to give them flexibility and independence, plus tax benefits and extremely low overhead costs. In addition, most expenses are variable costs so you can build your business as projects come in.

We're big believers in simplify and automate, and we welcome everyone's ideas. Many of our greatest enhancements and improvements have come from our team, be they for generating additional value added services or implementing features that have increased efficiency and profitability for clients and us.
To make any business successful, one has to work smart and then hard. We're looking for enterprising hard workers to be our partners in their local market. We want people that want to run their own show, build and grow a real business and help people along the way.
Seniors and their families will be entrusting you with their own personal effects, many of which will have sentimental value. They may call Transition Squad® because they see a benefit in our value proposition, but they will sign up because they trust, like and build a connection with YOU and believe that you will treat their precious items with the same care and attention as if they were yours. Therefore, it is very important that you are genuinely and sincerely interested in wanting to help the client.
This role also requires an organized, resourceful, project management type of leader with excellent attention to detail, the ability to juggle multiple clients at the same time and excellent written and oral communication skills. You must be flexible with your time to meet client needs.
While you don't need to be a "tech geek" to run a Transition Squad® franchise, you should be comfortable with computers and basic programs like Excel, Word, databases and browsers on a Windows platform.
While one person can easily do this, the ideal scenario is to have two partners, be it friends or even a husband and wife team, both for physical and emotional support and assistance. If you have complementary skillsets where one can focus on sales and one on operations, that is even better. With a family team, one can even be working full time while the business is in its early stages, and you can even hire your older children to assist with various aspects of the business.

We are currently looking for Franchisees in any non-registration state. If you would like to receive franchise information and details of the opportunities, please fill out the form below to schedule a free consultation.

| | | |
| --- | --- | --- |
| Item | Cost | Includes |
| Total Est. Startup Costs | $67,049 - $99,799 | Depending on market. |
| Franchise Fees | $49,500 | Included in Total Estimated Startup Costs. This price is for new territories only. Purchasing existing corporate or franchised locations will differ. |
| Grand Opening Advertising | $10,000 - 20,000 | Depending on market. Included in Total Estimated Startup Costs. This will typically carry you through the first several months. |
| Working Capital | $5,000 - 10,000 | You need to have enough working capital to carry you until you start generating business. Included in Total Estimated Startup Costs. |
| Basic Setup Costs | $2,549 - 20,299 | Like any business, you will have costs to set up the business entity, insurance, legal and accounting fees, supplies, travel, computer and home office equipment, vehicle, etc. Included in Total Estimated Startup Costs. |
| Royalties | 5% | Of Pre-tax Gross Sales And High Bids |
There are many factors that determine actual revenue and profit on a job by job basis, including but not limited to market, seasonality and effort you put in. As auctions will be your core specialty, the more you sell and the better quality items for sale, the more both you and your clients will make with the same amount of effort. You can even buy and sell your own items through the auction platform.
Franchisors are restricted from commenting on how much revenue or profits can be projected. However, we are happy to provide our Revenue Estimator Tool and job costings of previous projects as part of your Discovery process. Check out our Auction Highlights page for fun and insight, as well as our Past Feature Auctions at the bottom of our Upcoming Auctions page. Our Auction Highlights page consists of a collection of items from various auctions we have conducted that have skyrocketed. We show the starting bid of each lot and what it ultimately sold for. NOTE: Past performance does not guarantee future results.

You should have enough working capital to carry you financially through the training period and typically up to three to six months thereafter. Transition Squad® is a very low overhead business with mostly variable operating costs so your initial working capital requirements need not be high.
Like any business, franchise or not, the major expenses you incur will be the startup costs. These can be funded from your personal savings, loans from your bank, or there may be government incentives in your area.

A series of phone/zoom meetings to start to get to know each other
Fill out application
Provide Franchise Disclosure Documents for review (minimum 14 days)
Sign FDD
Business setup, training and startup marketing
Start and grow your new franchise
You can be up and running in your market in as little as two weeks from the date the Franchise Disclosure Documents are signed.
Schedule A Free Phone Consultation
This information is not intended as an offer to sell, or the solicitation of an offer to buy, a franchise. It is for information purposes only. Currently, the following states regulate the offer and sale of franchises:California, Hawaii, Illinois, Indiana, Maryland, Michigan, Minnesota, New York, North Dakota, Oregon, Rhode Island, South Dakota, Virginia, Washington, and Wisconsin. If you are a resident of or want to locate a franchise in one of these states, we will not offer you a franchise unless and until we have complied with applicable pre-sale registration and disclosure requirements in your state. Franchise offerings are made by Franchise Disclosure Document only.